Hi folks!
Welcome to the first Quantized Crow newsletter, coding this thing up has been a real pain in the ass but here we are! Finally!
This ended up being quite a long one, I'm still figuring things out so perhaps the newsletters will be shortened as they evolve. Anyway, onto the topics: In the articles below we're remembering the work of a masterful artist who left us last year, having a listen to Sylvan Esso's new album, and exploring possible signs of life from across the void. There's a lot to discuss this week, so let's jump in!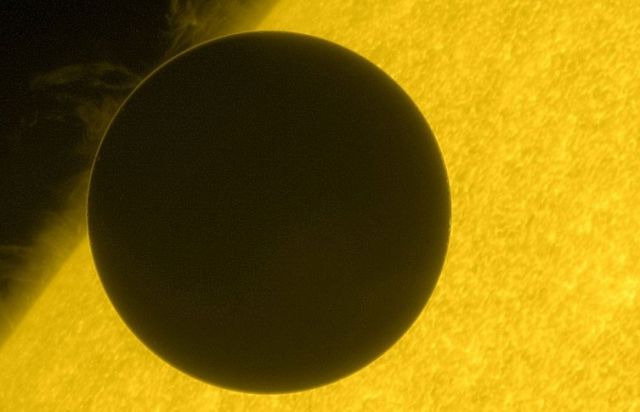 Nobody knows who discovered Venus, our celestial neighbour and the second planet from the Sun, it's been a feature of human culture since time immemorial. Its scientific name is an artifact of the Roman association of the planet, which they called Luciferus, with the goddess of beauty, Venus. In the first half of the 20th century, books like C. S. Lewis' Perelandra would describe the planet as an exotic world bursting with life. The Mariner 2 probe, launched in 1962, would reveal these fictions to be naively hopeful conceptions of the worlds that lie beyond our own.
The Mariner mission revealed that the temperature of the Venusian atmosphere varied between 200°C and 300°C - for some context, that's the temperature inside a pizza oven. In 1967, the Soviets' Venera program resulted in the first successful arrival of a probe into the atmosphere of another world. Venera 4 discovered clouds of sulphuric acid billowing in furious winds that tear through the Venusian equivalent of air; carbon dioxide. There was virtually no water, no oxygen. Just heat, acid, and storms. This was not the goddess of beauty's world, it was an embodiment of celestial rage. In the years that immediately followed, the Venera 7 and 8 missions achieved the first successful landings of probes onto other worlds. The Venera probes were all consumed by Venus' harsh conditions in little time, but they still managed to obtain photographs of the surface. The images below are the original and restored versions of photos taken by the Venera 10 lander, which were published in American publications in a degraded form thanks to a combination of genuine damage and manufactured damage done as part of the anti-Soviet propaganda effort.


The story of Venus took a peculiar turn earlier this year. On 14th September 2020, the Royal Astronomical Society gave an announcement, led by Professor Jane Greaves, that phosphine had been identified in the upper atmosphere of Venus. Prof. Greaves explained why this was something worth knowing:
The reason for our excitement is that phosphine gas on Earth is made by microorganisms that live in oxygen-free environments. And so there is a chance that we have detected some kind of living organisms in the clouds of Venus… I really am talking about Venus!
This is the result of a collaborative effort undertaken by teams in the United Kingdom, United States, and Japan. The scientists from different groups across the world realised that they had a shared interest in the presence of phosphine on Venus and decided to combine resources. The discovery is a wonderful example of how little borders should mean, and it has fascinating implications. However, we must temper any expectations of first contact with alien life. The detection of phosphine is exactly that: we have found a chemical in the Venusian atmosphere and nothing more. It is possible that an unknown and undiscovered chemical process is manufacturing the compound. But it is also possible that precisely what Prof. Greaves implied in the above quote is happening.
What follows is purely the team's speculation, presented in the announcement by Professor Sara Seager, as to what this life might be: We know that Venus is a world scarred and twisted by climate change. It is likely that it was once a wet world, like our own, and perhaps even hospitable to life. We do not know what caused it, but the equilibrium of the temperate Venusian atmosphere was broken by runaway climate change, and Venus became increasingly hell-like. In this time, life may have escaped into the temperate zone of the planet's permanent cloud layer where the temperature and pressures are closer to that of Earth's. This life would exist in the form of microorganisms, which persisted and survived within the rain drops of Venusian clouds. As the clouds precipitate, the microorganism-containing raindrops would descend out of this temperate zone, dry up, and become a form of spore. The process of drying would make this spore lighter and allow it to rise back up into the temperate zone. This would eventually produce a layer of haze, exactly like the one observed in Venus' atmosphere.
A key point here is that our understanding of science is constrained by the conditions we live in. All it takes for something that was previously unimaginable to become tantalisingly real is a suggestion. The slim chance of life surviving on Venus pushed scientists to imagine life that can thrive on a world that is closer to hell than anything else we know. The impossible becomes possible. Whatever we are observing on Venus, be it chemical or biological, it's completely new and beyond our current understanding. And that's fantastic!
Hope and indomitability are two central columns of our history and curiosity with Venus. The hope of not being alone in the universe, and the indomitability of actualising that hope through exploration. Through cooperation across borders and imagining worlds beyond our own we can achieve impossible things.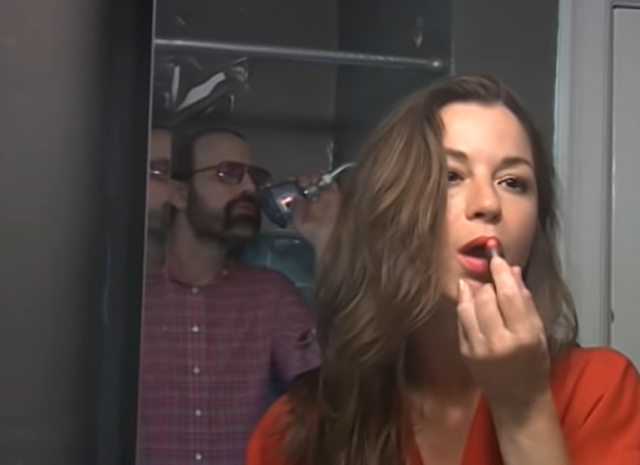 The first songs I heard from David Berman were the singles released in advance of his Purple Mountains project. It shone like dark neon; the songs dazzled as they whirled between bleak honesty and being honestly bleak. It was clear that he was wrestling with despair but still managed to find humour in the depths of it all. One of the most impressive examples of this is the music video for Darkness And Cold, a ballad about the alienation of heartbreak from the Purple Mountains LP. The subject of the song was based on his experience of the recent separation from his wife, Cassie Berman.
The video begins with the following disclaimer:
The characters and events appearing in this work are entirely fictitious. Any resemblance to actual persons, living or dead, is purely coincidental..
We are then immediately confronted with the actual David Berman and the actual Cassie Berman who appear to be playing themselves in a meta-tragicomedy about their separation. The song begins with a country riff swinging us into David's vocals as he tells us Cassie is going out tonight without a flicker of regret. He spends much of the video lurking in dark corners of rooms, half-cast in shadow, lamenting the end of the relationship. As if he were a ghost, Cassie walks through the house preparing for her day without seeing him. When the melancholic tune eventually grinds to a halt, an insipid pop beat violently materialises and the video abruptly cuts to a message written in comic sans:
Have a great summer everyone!.
Darkness And Cold is a self-aware spectacle laughing at its own deep tragedy, reminiscent of the empowerment country music found in Old Town Road. From what little I know of Berman, it seems to me like this wry self-awareness was an intrinsic part of his character and what pushed him through the many battles he had with his demons. This isn't something repeated throughout the Purple Mountains LP, it varies in texture but remains deeply dour throughout. I really recommend listening to the LP if you wish to understand what it means to wallow beautifully. There's so much more to discuss about Berman, who he was and what he created but for now it's worth just enjoying the music.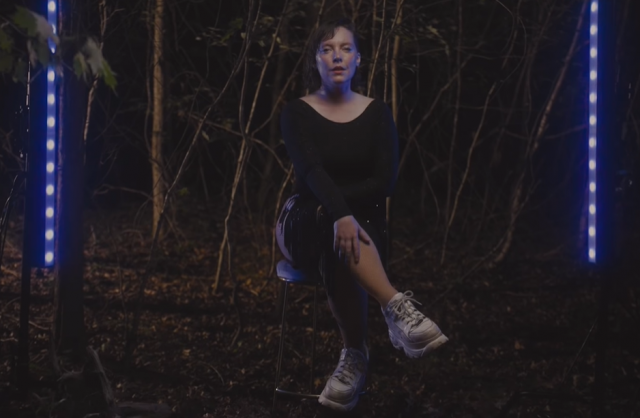 To put it concisely, Sylvan Esso are a savvy artistic duo composed of Amelia Meath and Nick Sanborn. The project is the marriage of Meath's silken vocals with Sanborn's gravelled synth. Sometimes her voice is shattered and interspliced, other times it is allowed to ebb and flow around the electronic instrumentals. Freedom and structure are intertwined like ice water passing through a glacier. Their new album, Free Love, is a delicate composition that reflects an introspection, vulnerability, and honesty that has been apparent in the two musicians ever since the announcement of their live record, WITH. The DNA of Free Love is most evident in the documentary around WITH, accompanied by open expressions by Meath and Sanborn of their love for one another, their friends and the music that they are making. Meath also recently came out as bisexual, in this light Free Love can be seen as an expression of liberation as she reexplores love in a truer way.
In terms of the tracks themselves, the three released prior to the album release both stand up very well. The first, Ferris Wheel, is a Sylvan Esso staple: a celebration of the joy and romance of dancing. Meath smoothly takes us through different layers of jubilation, demarcated by the beats Sanborn constructs around the song varying in their texture from brittle treble to squishy bass. It's very fun, and the clear purpose of the song is to simply be enjoyed. The singles Rooftop Dancing and Frequency are far more delicate than their predecessor. The electronic soundscape is vastly more stripped back but it is nonetheless a necessary component that enhances Meath's vocals, whilst providing space for her words to be understood and felt. This is something that can be lost in Sylvan Esso records, and is often rediscovered in their live performances.
I've found with every Sylvan Esso album there lies a quiet gem that I gravitate towards, in Free Love it's Numb. The electronic sounds of the track pick at that same, somewhat peculiar, feeling of yearning that has been a staple of house music since the 90's. This backdrop is used to compose a poignant and timely command to throw off the apathy and disillusionment and grasp back at life - something more necessary now that ever. If you search through this record, you're guaranteed to find your own gem - it's full of them and a welcome addition to the band's discography. Ultimately, Amelia Meath and Nick Sanborn's message appears to be this: Your life is light, your friends glow with happiness and love for you, the world isn't simply a dark place - it's many shades and we must embrace the brighter ones.
See you in two weeks and don't forget to support artists by buying their merch or music through Bandcamp!

Solidarity and love,
Nick

x