Publish date: Jan 9, 2020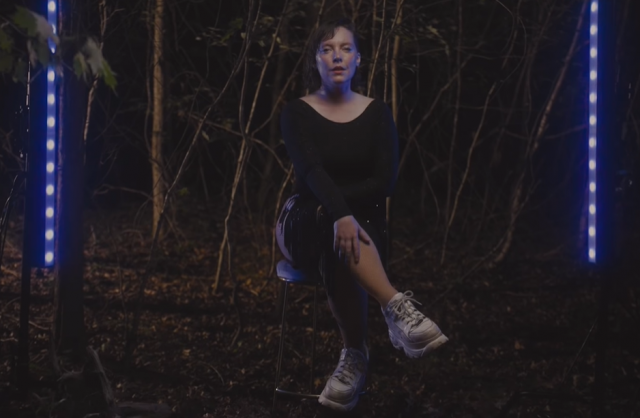 To put it concisely, Sylvan Esso are a savvy artistic duo composed of Amelia Meath and Nick Sanborn. The project is the marriage of Meath's silken vocals with Sanborn's gravelled synth. Sometimes her voice is shattered and interspliced, other times it is allowed to ebb and flow around the electronic instrumentals. Freedom and structure are intertwined like ice water passing through a glacier. Their new album, Free Love, is a delicate composition that reflects an introspection, vulnerability, and honesty that has been apparent in the two musicians ever since the announcement of their live record, WITH. The DNA of Free Love is most evident in the documentary around WITH, accompanied by open expressions by Meath and Sanborn of their love for one another, their friends and the music that they are making. Meath also recently came out as bisexual, in this light Free Love can be seen as an expression of liberation as she reexplores love in a truer way.
In terms of the tracks themselves, the three released prior to the album release both stand up very well. The first, Ferris Wheel, is a Sylvan Esso staple: a celebration of the joy and romance of dancing. Meath smoothly takes us through different layers of jubilation, demarcated by the beats Sanborn constructs around the song varying in their texture from brittle treble to squishy bass. It's very fun, and the clear purpose of the song is to simply be enjoyed. The singles Rooftop Dancing and Frequency are far more delicate than their predecessor. The electronic soundscape is vastly more stripped back but it is nonetheless a necessary component that enhances Meath's vocals, whilst providing space for her words to be understood and felt. This is something that can be lost in Sylvan Esso records, and is often rediscovered in their live performances.
I've found with every Sylvan Esso album there lies a quiet gem that I gravitate towards, in Free Love it's Numb. The electronic sounds of the track pick at that same, somewhat peculiar, feeling of yearning that has been a staple of house music since the 90's. This backdrop is used to compose a poignant and timely command to throw off the apathy and disillusionment and grasp back at life - something more necessary now that ever. If you search through this record, you're guaranteed to find your own gem - it's full of them and a welcome addition to the band's discography. Ultimately, Amelia Meath and Nick Sanborn's message appears to be this: Your life is light, your friends glow with happiness and love for you, the world isn't simply a dark place - it's many shades and we must embrace the brighter ones.