Publish date: Jan 8, 2020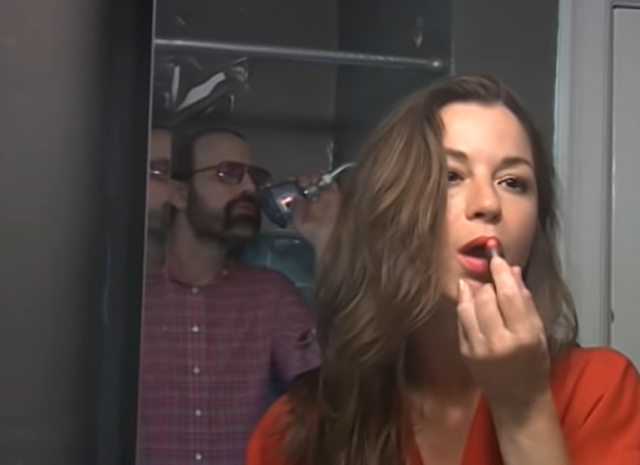 The first songs I heard from David Berman were the singles released in advance of his Purple Mountains project. It shone like dark neon; the songs dazzled as they whirled between bleak honesty and being honestly bleak. It was clear that he was wrestling with despair but still managed to find humour in the depths of it all. One of the most impressive examples of this is the music video for Darkness And Cold, a ballad about the alienation of heartbreak from the Purple Mountains LP. The subject of the song was based on his experience of the recent separation from his wife, Cassie Berman.
The video begins with the following disclaimer:
The characters and events appearing in this work are entirely fictitious. Any resemblance to actual persons, living or dead, is purely coincidental..
We are then immediately confronted with the actual David Berman and the actual Cassie Berman who appear to be playing themselves in a meta-tragicomedy about their separation. The song begins with a country riff swinging us into David's vocals as he tells us Cassie is going out tonight without a flicker of regret. He spends much of the video lurking in dark corners of rooms, half-cast in shadow, lamenting the end of the relationship. As if he were a ghost, Cassie walks through the house preparing for her day without seeing him. When the melancholic tune eventually grinds to a halt, an insipid pop beat violently materialises and the video abruptly cuts to a message written in comic sans:
Have a great summer everyone!.
Darkness And Cold is a self-aware spectacle laughing at its own deep tragedy, reminiscent of the empowerment country music found in Old Town Road. From what little I know of Berman, it seems to me like this wry self-awareness was an intrinsic part of his character and what pushed him through the many battles he had with his demons. This isn't something repeated throughout the Purple Mountains LP, it varies in texture but remains deeply dour throughout. I really recommend listening to the LP if you wish to understand what it means to wallow beautifully. There's so much more to discuss about Berman, who he was and what he created but for now it's worth just enjoying the music.