Publish date: Oct 18, 2020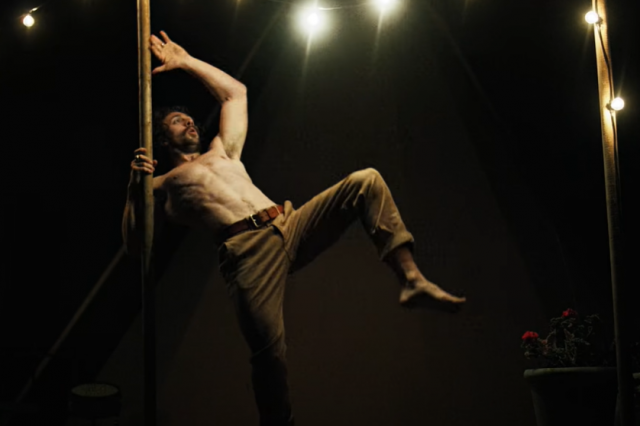 Peddlers of dreamy sex-groove, Rhye, have released their song Black Rain in preparation for the release of their new album Home. It's a composition of all the best parts of their back catalogue: Mike Milosh's trademark falsetto vocals, deep synth, and elegant strings. The song wonderfully changes tempo, switching between texture and speed whilst remaining groovy. It's an incredibly strong entrance for the new album. The synths lend a gnarlier tone to some of their previous releases, but the sound keeps its composure. I'm excited to hear what the band have in store next. PS - after hearing the song, you'll be unsurprised to hear that the music video is an extended shot of a well-built topless guy with a moustache dancing. It fits the vibe.
The next single is another streamlined electric beast from Bristol's Elder Island: Feral. It's a tight release, the first of its kind since The Omnitone Collection came out last year. Omnitone was the group's first album (so go have a listen to it if you liked Feral) and this song is a taster of their second which will be coming out next year. Elder Island rarely put a foot wrong, the songs have all the right pieces in all the right places and Feral is no exception. The beat is dark and persistent, very reminiscent of what Daft Punk put together for a bad film about tiny people inside a computer. There's not too much to say about the song, it's been made for you to dance to and it does the job well.
L'Impératrice are masters of modern disco. The Parisian group were instrumental in pulling me out of the early-lockdown malaise with their feel-good content: They released several videos, as many bands did, of themselves playing their music at home. L'Impératrice's particular charm was how much fun they had, being silly and dancing around, whilst sounding fantastic. This is a good point to praise Flore Benguigui's vocals which elevate the group's music to another level. Anyway, they released Voodoo? earlier this year (the question mark is intentional, I promise). It's a fun number that I enjoyed, but didn't listen to much soon after its release. The Lazywax remix opens the song up, adds one or two new elements, and rewires things to make it irresistibly funky. If anyone claims disco is dead, you can shove this in their face to prove them wrong.